Who we are
BNP Paribas in China
China is a key area of development for BNP Paribas.
The BNP Paribas Group operates through a wholly owned locally incorporated bank, as well as multiple joint ventures and partnerships.
Our locally incorporated bank, BNP Paribas (China) Ltd, offers a broad range of onshore and cross-border banking services in RMB and in foreign currencies. We are always at the service of Chinese and international corporates for all of their cross border activities; In the meantime, we have developed the key advantage in on shore service, are one of the very few international banks with a full range of licenses to underwrite Panda and onshore RMB bond issues and Local Custody license for QFII / RQFII.
BNP Paribas has always been convinced that, joining forces with Chinese partners who can bring their deep expertise and understanding of the local Chinese clients and markets, is absolutely essential for our ability to really contribute to the Chinese economy.
This set-up positions the BNP Paribas Group as one of the top leading international banks in China with one of the most comprehensive range of products and services among all foreign financial institutions.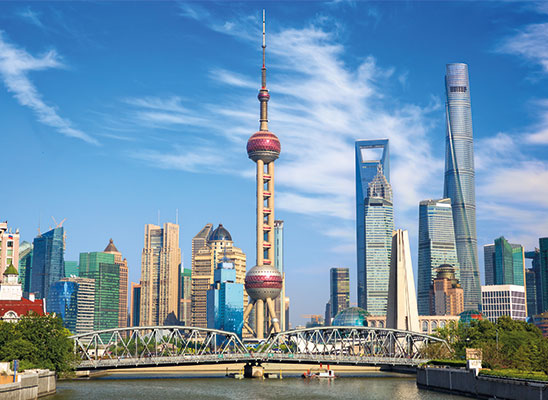 BNP Paribas in Asia Pacific
In Asia Pacific, we are one of the best-positioned international financial institutions with an uninterrupted presence since 1860.
We provide corporate, institutional and private investors with product and service solutions tailored to their specific needs.
We offer a wide range of financial services spanning corporate & institutional banking, wealth management, asset management, insurance, as well as retail banking and consumer financing through strategic partnerships.
BNP Paribas, the leading bank in the European Union
BNP Paribas is the leading bank in the European Union and a leading international banking player. Present in 64 countries and locations, with 184,000 employees, the Group has key positions in several banking and financial services activities, structured around three main operating divisions:  
Commercial, Personal Banking & Services

(CPBS), which brings together the Group's retail banking networks and several specialized businesses;

Investment & Protection Services

(IPS) for savings, investment and protection solutions;

Corporate & Institutional Banking

(CIB), which serves two client franchises: Corporate clients and institutional investors.
The operating divisions of BNP Paribas are organized to increase cooperation between the business lines: A global and joint approach enhances the expertise offered to our clients in order to advise them throughout a long-term relationship.
A diversified and integrated business model
Backed by a solid diversified and integrated model, the Group helps all its clients (individuals, community associations, entrepreneurs, SMEs, corporate and institutional clients) to realize their projects through solutions spanning financing, investment, savings and protection insurance.
To this end, the Group has leading platforms and business lines in Europe, a strong international presence especially in the Americas, as well as a solid and fast growing business in Asia Pacific.
BNP Paribas is also implementing a Corporate Social Responsibility (CSR) approach in all its activities, enabling it to contribute to the construction of a sustainable future, while ensuring the Group's performance and stability.