BNPP Personal Finance, an European leader in Consumer Credit. With the WFOE in Shanghai, leveraging two main pillars in China – Banking Partner and Auto Finance Partner, offers a full range of personal lending products at retail points of sale, car dealerships and directly to consumers via branch network, direct sales, and digital channels.
Develop consumer finance in China leveraging two main pillars

BON BNPP Consumer Finance Company
The Company was founded in 2015 and is jointly managed by Bank of Nanjing and BNP Paribas Personal Finance. After many years of cooperation, the two parties have built leading core expertise and business model of consumer finance activities suitable to China market. This partnership has been exemplary as a successful cooperation between a Chinese bank and a foreign bank. BON BNPP Consumer Finance Company offers quick and convenient unsecured consumer loan to individual customers through its direct sales teams and various online & offline channels. In August 2022, Bank of Nanjing and BNP Paribas jointly took the control of Suning Consumer Finance Company and renamed it to BON BNPP Consumer Finance Company.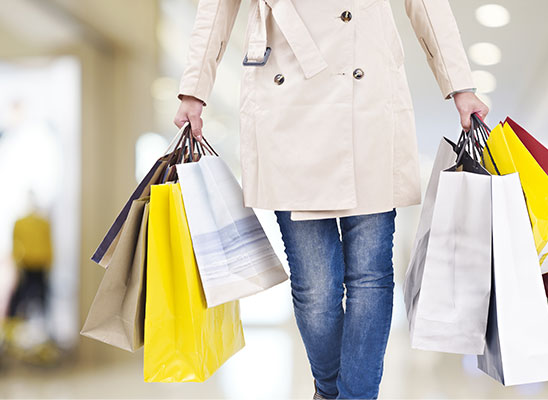 Genius AFC & Zhejiang Wisdom Financial Leasing provide financing solution to car purchasers and car dealers

Genius Auto Finance Co., Ltd was established in August 2015, with headquarters in China (Shanghai) Pilot Free Trade Zone. Genius is a joint venture between Geely Automobile Holding Limited Company (Hong Kong Stock Exchange Listing Code: 0175, subsidiary of Zhejiang Geely Holding Group Co., Ltd.) and BNPP PF (fully-owned subsidiary of BNP Paribas Group). The registered capital of the company is RMB 4 billion. Genius provides retail and wholesale financing and related services to customers and dealers from Geely, Lynk & Co, ZEEKR, Geometry, Galaxy, LIVAN, Volvo, Lotus, Radar, and other auto brands under Zhejiang Geely Holding Group. On the basis of continuous cultivation of business capabilities within the group, the company has developed key account business, ride-hailing business, used car business, etc. Genius' business map has achieved full coverage from gasoline-fueled automobiles to new energy vehicles, from new cars to used cars, from passenger cars to commercial vehicles. As of December 31, 2022, the company's business covered more than 2,200 partner dealers in 318 cities nationwide, serving more than 2.5 million car consumers.
Genius will take the customer as the center, take digital transformation and product innovation as the core driving force, use the development concept of openness and cooperation, continue to promote the company's high-quality development, and devote itself to become an outstanding auto finance company in China, and provide customers with high-quality auto finance solutions.

Zhejiang Wisdom Puhua Financial Leasing Co., Ltd., established in August 2013 with a registered capital of USD 107.86 million, is a financial leasing company jointly established by Zhejiang Zhongjian Investment Co., Ltd., BNP Paribas Personal Finance Group, Zhejiang Geely Automobile Co., Ltd. and Geely International (Hong Kong) Co., Ltd.
With a national presence, Wisdom Puhua has established branches in 24 cities, leveraging the extensive industrial resources of the Geely Group and the mature risk controlling system of BNP Paribas Personal Finance Group. Wisdom offers exclusive financial leasing solutions and services to both individuals and enterprises, covering a range of leading brands such as Geely, Lynk & Co, Geometry, Farizon, Ouling, and QJ Motor. Wisdom's strong capabilities in product research and development, capital finance, and risk management, developed through years of growth, enable the company to provide customers with expert, adaptable, and convenient financial leasing services. As of December 31, 2022, Wisdom has expanded operations to over 2,600 dealerships across 314 Chinese cities, catering to the needs of over 700,000 automobile consumers.
As a company that puts customers first, Wisdom is committed to driving high-quality development through the power of science and technology. The ultimate objective of Wisdom is to become an outstanding automobile financial leasing service provider in China, continuously delivering exceptional leasing solutions to valued customers.